VIEW Blog Titles from June 2007
ARCHIVE
Blog Posts from June 2007:
1987 Snow White Crew Reunion. L-R –Thornton "T.".Hee, Cal Howard, Eric Larson,Grim Natwick,Ward Kimball,Shamus Culhane,Ollie Johnston, Frank Thomas. click to enlarge.

Last holiday season after a bunch of parties, all of us in LA animation noticed something curious- there were no more old animators. With a few exceptions, all the Golden Age legends who were habitual at such soirees were nowhere to be seen. Jules Engel, Art Babbitt, Chuck Jones, Maurice Noble, Bill Hurtz, Ed Friedman, Frank & Ollie and Marc Davis, Dale Oliver, Joe Grant, Vance Gerry, Irv Spence and Ray Patterson and more. These wonderful men and women, who mentored us and advised us, had in the main passed on to their reward. Oh, of course Jack Zander, Bill Littlejohn and a few others are still around, but in the main, for those who made the Greatest Generation of Animation the average age is over 90. Last year the last living Max Fleischer Studio artists died- Harry Lampert and Myron Waldman. Of the Nine Old Men, only one, Ollie Johnston survives.

It seems, My Dear Boomer, that WE are now the Old Timers! When I tell young artists that I knew Chuck Jones, they look at me as if I knew Abe Lincoln!

So my message my dear colleagues, is this. The Golden Age Generation have one last message for us- Pay it Forward. For the Art of Animation to thrive, it is incumbent upon you and me to pass on the lessons they taught us. Our art form requires that a certain amount of the Sacred Knowledge we acquired be passed on to future generations not only in a school, but by oral tradition. They taught us all they knew not just to help our own careers, but they knew they had to pass this on. Else this beautiful artform that they entrusted to us, could die in our time.

So when a student asks you for input, don't say you don't have time. Tell the stories the oldtimers told you. The tricks on timing, the tips on how to hit deadlines and master character. It's the best way we can thank them for all they meant to us. And maybe, just maybe, when we're all footnotes in some dusty film history book, some young animators' eye will moisten with pride and gratitude that they got to know you, and once got to learn from you. So Pay it Forward.



-----------------------------------------------------------------------------------------
Birthdays: Martha Washington, Alexander Pope, Berke Breathed, Al Hirschfeld the Line King, Jean-Paul Sartre, Judy Holliday,, Jane Russell is 86, Mariette Hartley, Bernie Koppel, , Maureen Stapleton, Joe Flaherty, Juliet Lewis, Prince William the Duke of York -Charles & Di's eldest, is 25. He will be King William V some day.

Happy Summer Solstice, the longest day of the year. The sun, at dawn, aligns perfectly with the entrance to Stonehenge and in Persia the Zoroastrians would light ceremonial fires on altars on their roofs to the sungod Ahura Mazda.

1527- Political theorist Niccolo' Macchiavelli died. - His last words were:"I hope I shall go to Hell, for there I shall consort with kings, popes and princes.In Heaven one can only meet beggars, monks and apostles."

1866- First recorded train robbery by Jesse James.

1871- The Los Angeles Star newspaper announced the first trainload of pretzels had reached town!

1879 - F W Woolworth opens his 1st five and ten cent store.

1893- The FERRIS WHEEL -George Washington Ferris, Jr. decided that the Columbia Exhibition, to celebrate the 400th anniversary of Columbus' discovery, needed to surpass the French Eiffel Tower (introduced during the centennial celebration of the French Revolution). So he created his wheel so each compartment could hold 12 people plus a butler in a parlor-like atmosphere and rotate them 250 feet in the air. People were afraid they would gasp for oxygen up so high but it was a big hit anyway.

1939-Eugene O'Neill's wife Carlotta wrote in her diary- Gene kept me up all night talking about this outline for a new play about his family- The Long Days Journey into Night. It took him two years to write and it almost killed him.

1948- Columbia Records introduced the 33 1/3-rpm long playing record, the LP. Inventor Peter Goldmark was annoyed that he had to change his 78 rpm records several times to hear just one Brahms Symphony. He decided to invent a way to fit all of a symphony on one side of a record. His immediate supervisors told him to stop it because people would not throw away all their 78 rpm records to replace them with his. So Goldmark went over their heads to CBS chief William Paley and Paley loved the idea. RCA and David Sarnoff tried to compete with the 45-rpm record, but all it was good for was singles. The 33 1/3 dominated recording until replaced by the Compact Disc in the 1980's.

1948 - The Manchester Mark I computer introduced with the first stored program.

1998- Paleontologists in Canada announced the discovery of the largest Tyrannosaurus turd yet found. The search intensified for a T-Rex with a relaxed look on his face.
Birthdays: Wolf Tone, Jacques Offenbach, Lillian Hellman, Errol Flynn, Audie Murphy, Andre Watts, Cyndee Lauper, Bob Vila, Chet Atkins, Stephen Frears, Brian Wilson, Robert Rodriquez, John Goodman is 55, Martin Landau is 77, Josh Lucas, Nicole Kidman is 40!

1837-QUEEN VICTORIA-Upon the death of her uncle King William IV, little, 19 year old Princess Victoria becomes Queen of the British Isles. She will rule until 1901 and give her name to the era, Victorian. She came to the throne when veterans of the American Revolution and Waterloo were still alive, and she lived to use electric lights, telephones and was the first monarch to watch a movie. Before Victoria, the British Royals were never considered examples of morality. It was said her grandfather George III was insane, her Uncle George IV a bigamist, her other uncle, William IV, a glutton and her mother the Duchess of Kent was living openly with an Irish adventurer named James Conroy. If you wanted to meet the great men of the nation you had to look in the gambling houses or brothels. Victoria changed all that. She and her husband Prince Albert made the pursuit of Morality and family the highest standard of polite society. My favorite Victoria story was this: it had to be explained to her exactly what a lesbian was, after which she dismissed the concept saying: "Women do not do that sort of thing." Another Queen Victoria story undercuts her prudish reputation just a bit: Apparently, there was an admiral whose passion was restoring old ships. He was boring Victoria to death with a long story about his latest project in drydock. To change the subject, Her Majesty inquired as to the health of his wife. The admiral, who was hard of hearing, replied, "Well, Mam, next we are going to turn her over and scrape her bottom." Reportedly, Victoria laughed 'til tears rolled down her face.

1940- Thirty thousand people gather at the Hollywood Bowl for an America First isolationist rally. There they listened to celebrities like Helen Hayes and Charles Lindbergh protest President Roosevelt's plans to aid Britain and get us into World War Two." It is obvious that Britain will lose the war…. It is not freedom when one fifth the country can drag four fifths into a war it does not want!" –quote Lucky Lindy.

1940- Artist Alberto Vargas signs a contract with Esquire Magazine to paint the 'Vargas Girls' pin ups that made the magazine famous. He replaced artist Richard Petty who was demanding $1500 a week. Vargas was paid $75 a week. Today an original Vargas goes for $200,000.


1941-Disney's "the Reluctant Dragon" premiered with cartoonist's pickets around the Pantages Theater in Hollywood. Police actually have to close part of Hollywood Blvd. out of concern for what the rampaging animators might do. Future UPA producer Steve Bosustow drove up in a limo and picketed in tuxedo and top hat. His chauffeur was Maurice Noble, the designer of the RoadRunner cartoons. Ironically the movie was part documentary about how wonderful life was working at the Disney studio.




1947- Benjamin Bugsy Siegel, the mobster creator of Las Vegas, was murdered while reading his evening paper in his Beverly Hills home. He had bought the mansion from opera singer George London for his girlfriend actress Virginia Hill. The order to whack Bugsy was probably given by his old friend Mayer Lansky. The Mafia syndicate back east was fed up with Bugsy's Las Vegas' cost overruns. The second owner of his Flamingo casino Moe Greenberg had his throat cut with a butcher knife. Still, the Flamingo Hotel & Casino and the Las Vegas Strip went on to become a great success.

ouch!

1948- The Ed Sullivan Show "Toast of the Town" later to be "the Ed Sullivan Show" premiered. Sullivan's show was the showcase that brought new acts like Elvis Presley, the Beatles and the Rolling Stones into the average American living room. Prior to this, Mr. Sullivan was a columnist and radio show personality who co-authored "Red Channels", a book accusing dozens of his compatriots as Communists. His "really, really Big Shewww" may have been given to Sullivan to make him lay off.

1972- THE SMOKING GUN- All through the Watergate scandal the big question was how involved was President Richard Nixon? A conversation in the Oval office was taped this day between Nixon and his aide H.R. Haldeman. Whatever was said on this tape it took two years of lawsuits and a Supreme Court ruling to get Nixon to surrender it. This tape for June 20th had 18 missing minutes. Experts say five separate manual erasures caused the gap. After a feeble attempt to blame it on the fumble fingers of Nixon's secretary, Rosemary Woods, it's generally believed ,although never admitted ,that Nixon himself probably erased the incriminating parts of the tape. It was called the "smoking gun". Three days after the tape was made public in 1974 President Nixon resigned. If Nixon had simply popped this tape into the White House incinerator he would have finished his presidency with honor.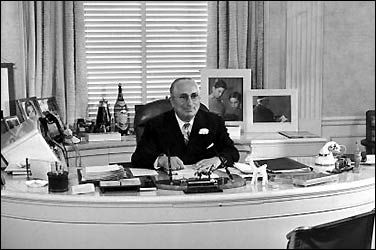 Heh, heh, heh....I own your ass!

The other day I discussed the strategy of releasing Surf's Up so soon after Happy Feet and against the Fantastic Four, Spider Man and other summer blockbusters. Well, being the director of a film that was also the victim of these release date strategies, I am intimate with the system. Here's how the conventional wisdom works in order of importance-

SUMMER RELEASE- Mid May to July 4th- Studios have the highest hopes for films released during this time to make big box office. July 4th releases are for monster hits like Independence Day, Jurassic Park, True Lies and such. Smaller films are often crushed inbetween these behemoths.

LATE SUMMER RELEASE Mid July to August- Films released during this time were supposed to be big summer movies, but either they missed their deadlines or their star said something silly on Oprah or they tested poorly, so they are thrown in the schedule as a late summer addition. Still, The Matrix was an example of something that was released in August and still became a surprising monster hit.

HOLIDAY-OSCAR SEASON-Mid November to Christmas Day. Two kinds of movies released here, the holiday-family stuff, including the big animation releases, and the serious Oscar contendors. Little Mermaid, Beauty and the Beast and Aladdin were released around Nov 18th, the anniversary of Steamboat Willie for good luck. The Oscar buzz hopes to add at least 30% or more to a films box office.

SPRING BREAK-Mid March to early April- Studios hope for teen sex comedies and some horror releases. Still, some Spring releases surpise- Ice Age came out March 31st and was the only G release around. It cleaned up.

OCTOBER- Horror films to make some Halloween business.

THE DOGHOUSE- Jan, Feb and Sept.- After poor test market numbers, studio releases these films during this period just to get rid of them and justify the expense. Most of the audience by now is more interested in snow shoveling, income tax and the Oscar contendors from December to bother with these.

Of course, there are movies that buck these trends and a breakout hit can occur almost anytime. But this is more or less the standard strategy of the Hollywood players. As producer Joel Silver (Die Hard, Matrix) once said:" Do I make art? Nahh, I make sh*t so I can make money to buy art!"

---------------------------------------------------
Birthdays: Euclid, Blaise Pascal, King James Ist Stuart, Wallis Simpson Duchess of Windsor, Moe Howard, Kathleen Turner, Spanky McFarland, Lou Gehrig, Guy Lombardo, Gena Rowlands, Mildred Natwick, Charles Coburn, Louis Jourdan, Pauline Kael, Salman Rushdie, Dame Mae Whitty, Lucie Sloane, Ang Sung Soo Chi, Paula Abdul.

hmm....Paula Abdul, Spanky and Euclid. There's my arguement against Astrology.

1910 - Father's Day celebrated for 1st time. It was organized by the Spokane, Washington YMCA and Spokane Ministerial Assoc.

1921- Distributer AmadeeVan Beuren announced production of a new series of "Aesop's Fables" cartoons to be done by former Bray director Paul Terry. Terrytoons studio is born.

1923 - "Moon Mullins," a Comic Strip, debuts.

1934-The Federal Communications Commission, or FCC, created.

1941 - Cheerios Cereal invented. The name Cheerios comes from a town in Italy called Cheerigalia, where grain and cereals had been grown since ancient Roman times.

1952 - "I've Got A Secret" debuts on CBS-TV with Garry Moore as host.

1956- The comedy team of Dean Martin and Jerry Lewis announce their breakup.

1964- The Condor Club of San Francisco becomes the first to offer Topless Dancers. Carol Doda became the first topless waitress and a mainstay of San Francisco's nightclub scene. She expanded her already ample bosom to 44 inches with silicon. She joked: "I dunno, I guess I just expand in the heat!"

1973 – Do not hurt her..Frank-Furter…The Rocky Horror Picture Show stage production written by Richard O'Brien opened in London. The film version became a midnight cult classic. O'Brien himself plays the bald doorman.

1978 – Garfield the Cat, created by Jim Davis, 1st appears as a comic strip

1987 - Ben & Jerry's Ice Cream & Grateful Dead's Jerry Garcia announce new Ice Cream flavor, Cherry Garcia.

1987 –David Geffen Records sign their 1st artist -Disco queen Donna Summer.
click to enlarge.

I hope you all had a nice Father's Day. Here is a picture of my father, George Sito, taken in Italy during World War Two. It was a favorite of my mothers.
--------------------------------
I see Surf's Up took in $9 million this week. This despite pretty good reviews. Here is where the strategy of the film distributor comes in. Summer around the 4th of July is primo time for blockbuster summer movies. An animation has to compete with the big releases like Fantastic Four, Die Hard and Spider Man. When I was at Disney we kept our major animated releases to the Holiday Season. The first animated movie we released in Summer was Lion King, and we sweated over that.
I wish Ratatioulle all the luck! It's tough out there.

----------------------------------------------
Birthdays: M C Escher, Charles Gounod, James Montgomery Flagg, Kay Kayser, Richard Boone, Jeanette MacDonald, Key Luke, Isabella Rosselini, Roger Ebert, Carol Kane, Sammy Kahn,Paul McCartney is 65

1815- WATERLOO- One of the battles that changed history. 145,000 men in brightly colored uniforms with 400 cannons blew each other to pieces for 9 hours at a road intersection outside Brussells about three miles square.

no animators present, but a lot of nice paintings done afterwards.
My favorite anecdote is about General Cambronne, leader of the French elite' Old Guard. He formed up an infantry square to take a last stand to cover the French retreat. His small band is surrounded by the victorious Anglo-Dutch German army and called upon to surrender. Cambronne had time for a one word reply before all the guns go off-" MERDE!" This is a favorite French epithete meaning "sh*t!" The writer Chateaubriand later said that he cried" The Guard dies but never Surrenders!" But we all know what he really said. To this day in France if you're too polite to use an expletive you can say: A'la mot d'Cambronne!"

1892 - Macademia nuts first planted in Hawaii

1898 - 1st amusement pier opens in Atlantic City, NJ

1900- The Dowager Empress of China Zhou Zshi calls for the killing of all foreigners during the Boxer Rebellion. She commits the Chinese government to the expulsion of all the European colonialist powers. Empress Zhou Chi was the first person westerners called the Dragon Lady, a name later used by cartoonist Milt Caniff in his comic strip Terry & the Pirates.

1913- composer Cole Porter graduated from Yale.

1959 - 1st telecast transmitted from England to US.

1967- At the Monterey Pop Rock festival Jimi Hendrix electrified the audience then finished his set by burning and smashing his guitar on stage. Until then musicians didn't behave in such a way towards their instruments. Ravi Shankar was particularly shocked.

1980 –"We are on a mission from God." John Landis movie of " The Blues Brothers" with Dan Ackroyd & John Belushi premiered.

2002- President George W. Bush said:" When we talk about war, we are really talking about peace."
Birthdays: King Edward Ist "Longshanks", John Wesley the founder of the Methodists, Igor Stravinsky, cartoonist Wally Wood, Ralph Bellamy, Mignon Dunn, Dean Martin, Barry Manilow, Joe Piscopo, Newt Gingrich, Martin Bormann, Jason Patrick, director Ken Loach, Greg Kinnear, Venus Williams.

1893- Cracker Jacks invented by RW Reuckheim. Their name came from someone sampling the caramel corn who exclaimed "These are Crackerjack!"- popular slang for something very good.

1919 - "Barney Google" cartoon strip, by Billy De Beck, premiered.

1940- As the Allied fronts in France crumbled before the Nazis onslaught and Paris was occupied and the invasion of Britain seemed. Prime Minister Winston Churchill inspired his demoralized people with his famous speech:"We shall fight them on the beaches, we shall fight them in the hills and in the towns… we shall defend our island home. We shall Never Surrender!"

1946- The first mobile telephone was installed in an automobile in St. Louis, Missouri.

1950-Future attorney general and Senator Robert Kennedy married heiress Ethel Scheckter.

1952- Jack Parsons died in a massive explosion in his Pasadena kitchen. Parsons was a founder of the Jet Propulsion Lab and the Aerojet Corporation. One of the nations top rocket scientists, his research into fuels powered everything from world war two bazooka shells to the Space Shuttle booster engines. But Parsons also had a strange second life in the occult. He was a follower of Alastair Crowley, sometimes signed his name as AntiChrist and once tried to raise a demon in a sex ceremony. His close friends included writer Robert Heinlein and Scientology founder L. Ron Hubbard. His mother committed suicide within hours of the explosion. No one is sure what caused the explosion that killed him, but he was cavalier in his use of dangerous materials "uh, could you hand me the Mayonnaise? It's in the fridge between the C-4 and the Fulminate of Mercury."

1964- The first Universal Studios tram car tour. Carl Laemmle had been inviting tourists in for a nickel to watch movies be filmed as early as 1915.

1968- Ohio Express' single "Yummy, Yummy, Yummy I got love in my Tummy" went gold.

1972- THE WATERGATE BREAK IN- President Richard Nixon's staff, trying to gain an edge on an upcoming election, hire men to break into Democratic National Committee's offices in the Watergate Hotel to steal election strategy documents. They had already broken in once before but the batteries on the wiretap they planted were defective so they wanted to replace them and copy some more documents. Hotel security guards caught three Cubans and a man named Frank Sturgis. One Cuban had, in his pocket, a check made out by a White House employee named E. Howard Hunt.
This "Third-Rate Burglary" and subsequent cover-up ulcerated into a major scandal that eventually forced the first ever resignation of a US president. In tapes, recorded at the time, President Nixon said: "nobody's gonna make a big deal that a Republican President broke into Democratic headquarters." President Lyndon Johnson had bugged the Republicans in 1967 and President Kennedy used the IRS to audit politicians he didn't like but the general public didn't know w that yet.

1990- The Battle of Century City- Police attack 500 supporters of striking building maintenance workers and janitors, mostly Central American immigrants trying to form a union.

1994- THE WHITE BRONCO CHASE- Movie actor and Hall of Fame football player O.J. Simpson was wanted for questioning about the grisly murder of his second wife Nicole Brown Simpson and her boyfriend Ron Goldman. This day OJ tried to escape. He and his friend Al Cowlings led police on a strange slow-speed pursuit for two hours around the freeways of Los Angeles as the world watched amazed on live television. He eventually was convinced to surrender. OJ Simpson was acquitted of murder in a controversial trial but found guilty in a civil wrongful death suit. Both trials polarized national opinions about race. Another suspect in the murder has never been found.
| | |
| --- | --- |
| | |