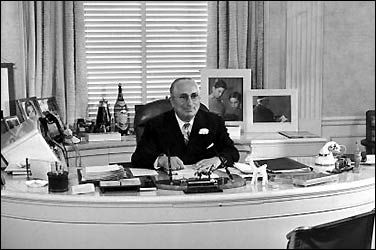 Heh, heh, heh....I own your ass!

The other day I discussed the strategy of releasing Surf's Up so soon after Happy Feet and against the Fantastic Four, Spider Man and other summer blockbusters. Well, being the director of a film that was also the victim of these release date strategies, I am intimate with the system. Here's how the conventional wisdom works in order of importance-

SUMMER RELEASE- Mid May to July 4th- Studios have the highest hopes for films released during this time to make big box office. July 4th releases are for monster hits like Independence Day, Jurassic Park, True Lies and such. Smaller films are often crushed inbetween these behemoths.

LATE SUMMER RELEASE Mid July to August- Films released during this time were supposed to be big summer movies, but either they missed their deadlines or their star said something silly on Oprah or they tested poorly, so they are thrown in the schedule as a late summer addition. Still, The Matrix was an example of something that was released in August and still became a surprising monster hit.

HOLIDAY-OSCAR SEASON-Mid November to Christmas Day. Two kinds of movies released here, the holiday-family stuff, including the big animation releases, and the serious Oscar contendors. Little Mermaid, Beauty and the Beast and Aladdin were released around Nov 18th, the anniversary of Steamboat Willie for good luck. The Oscar buzz hopes to add at least 30% or more to a films box office.

SPRING BREAK-Mid March to early April- Studios hope for teen sex comedies and some horror releases. Still, some Spring releases surpise- Ice Age came out March 31st and was the only G release around. It cleaned up.

OCTOBER- Horror films to make some Halloween business.

THE DOGHOUSE- Jan, Feb and Sept.- After poor test market numbers, studio releases these films during this period just to get rid of them and justify the expense. Most of the audience by now is more interested in snow shoveling, income tax and the Oscar contendors from December to bother with these.

Of course, there are movies that buck these trends and a breakout hit can occur almost anytime. But this is more or less the standard strategy of the Hollywood players. As producer Joel Silver (Die Hard, Matrix) once said:" Do I make art? Nahh, I make sh*t so I can make money to buy art!"

---------------------------------------------------
Birthdays: Euclid, Blaise Pascal, King James Ist Stuart, Wallis Simpson Duchess of Windsor, Moe Howard, Kathleen Turner, Spanky McFarland, Lou Gehrig, Guy Lombardo, Gena Rowlands, Mildred Natwick, Charles Coburn, Louis Jourdan, Pauline Kael, Salman Rushdie, Dame Mae Whitty, Lucie Sloane, Ang Sung Soo Chi, Paula Abdul.

hmm....Paula Abdul, Spanky and Euclid. There's my arguement against Astrology.

1910 - Father's Day celebrated for 1st time. It was organized by the Spokane, Washington YMCA and Spokane Ministerial Assoc.

1921- Distributer AmadeeVan Beuren announced production of a new series of "Aesop's Fables" cartoons to be done by former Bray director Paul Terry. Terrytoons studio is born.

1923 - "Moon Mullins," a Comic Strip, debuts.

1934-The Federal Communications Commission, or FCC, created.

1941 - Cheerios Cereal invented. The name Cheerios comes from a town in Italy called Cheerigalia, where grain and cereals had been grown since ancient Roman times.

1952 - "I've Got A Secret" debuts on CBS-TV with Garry Moore as host.

1956- The comedy team of Dean Martin and Jerry Lewis announce their breakup.

1964- The Condor Club of San Francisco becomes the first to offer Topless Dancers. Carol Doda became the first topless waitress and a mainstay of San Francisco's nightclub scene. She expanded her already ample bosom to 44 inches with silicon. She joked: "I dunno, I guess I just expand in the heat!"

1973 – Do not hurt her..Frank-Furter…The Rocky Horror Picture Show stage production written by Richard O'Brien opened in London. The film version became a midnight cult classic. O'Brien himself plays the bald doorman.

1978 – Garfield the Cat, created by Jim Davis, 1st appears as a comic strip

1987 - Ben & Jerry's Ice Cream & Grateful Dead's Jerry Garcia announce new Ice Cream flavor, Cherry Garcia.

1987 –David Geffen Records sign their 1st artist -Disco queen Donna Summer.
click to enlarge.

I hope you all had a nice Father's Day. Here is a picture of my father, George Sito, taken in Italy during World War Two. It was a favorite of my mothers.
--------------------------------
I see Surf's Up took in $9 million this week. This despite pretty good reviews. Here is where the strategy of the film distributor comes in. Summer around the 4th of July is primo time for blockbuster summer movies. An animation has to compete with the big releases like Fantastic Four, Die Hard and Spider Man. When I was at Disney we kept our major animated releases to the Holiday Season. The first animated movie we released in Summer was Lion King, and we sweated over that.
I wish Ratatioulle all the luck! It's tough out there.

----------------------------------------------
Birthdays: M C Escher, Charles Gounod, James Montgomery Flagg, Kay Kayser, Richard Boone, Jeanette MacDonald, Key Luke, Isabella Rosselini, Roger Ebert, Carol Kane, Sammy Kahn,Paul McCartney is 65

1815- WATERLOO- One of the battles that changed history. 145,000 men in brightly colored uniforms with 400 cannons blew each other to pieces for 9 hours at a road intersection outside Brussells about three miles square.

no animators present, but a lot of nice paintings done afterwards.
My favorite anecdote is about General Cambronne, leader of the French elite' Old Guard. He formed up an infantry square to take a last stand to cover the French retreat. His small band is surrounded by the victorious Anglo-Dutch German army and called upon to surrender. Cambronne had time for a one word reply before all the guns go off-" MERDE!" This is a favorite French epithete meaning "sh*t!" The writer Chateaubriand later said that he cried" The Guard dies but never Surrenders!" But we all know what he really said. To this day in France if you're too polite to use an expletive you can say: A'la mot d'Cambronne!"

1892 - Macademia nuts first planted in Hawaii

1898 - 1st amusement pier opens in Atlantic City, NJ

1900- The Dowager Empress of China Zhou Zshi calls for the killing of all foreigners during the Boxer Rebellion. She commits the Chinese government to the expulsion of all the European colonialist powers. Empress Zhou Chi was the first person westerners called the Dragon Lady, a name later used by cartoonist Milt Caniff in his comic strip Terry & the Pirates.

1913- composer Cole Porter graduated from Yale.

1959 - 1st telecast transmitted from England to US.

1967- At the Monterey Pop Rock festival Jimi Hendrix electrified the audience then finished his set by burning and smashing his guitar on stage. Until then musicians didn't behave in such a way towards their instruments. Ravi Shankar was particularly shocked.

1980 –"We are on a mission from God." John Landis movie of " The Blues Brothers" with Dan Ackroyd & John Belushi premiered.

2002- President George W. Bush said:" When we talk about war, we are really talking about peace."
Birthdays: King Edward Ist "Longshanks", John Wesley the founder of the Methodists, Igor Stravinsky, cartoonist Wally Wood, Ralph Bellamy, Mignon Dunn, Dean Martin, Barry Manilow, Joe Piscopo, Newt Gingrich, Martin Bormann, Jason Patrick, director Ken Loach, Greg Kinnear, Venus Williams.

1893- Cracker Jacks invented by RW Reuckheim. Their name came from someone sampling the caramel corn who exclaimed "These are Crackerjack!"- popular slang for something very good.

1919 - "Barney Google" cartoon strip, by Billy De Beck, premiered.

1940- As the Allied fronts in France crumbled before the Nazis onslaught and Paris was occupied and the invasion of Britain seemed. Prime Minister Winston Churchill inspired his demoralized people with his famous speech:"We shall fight them on the beaches, we shall fight them in the hills and in the towns… we shall defend our island home. We shall Never Surrender!"

1946- The first mobile telephone was installed in an automobile in St. Louis, Missouri.

1950-Future attorney general and Senator Robert Kennedy married heiress Ethel Scheckter.

1952- Jack Parsons died in a massive explosion in his Pasadena kitchen. Parsons was a founder of the Jet Propulsion Lab and the Aerojet Corporation. One of the nations top rocket scientists, his research into fuels powered everything from world war two bazooka shells to the Space Shuttle booster engines. But Parsons also had a strange second life in the occult. He was a follower of Alastair Crowley, sometimes signed his name as AntiChrist and once tried to raise a demon in a sex ceremony. His close friends included writer Robert Heinlein and Scientology founder L. Ron Hubbard. His mother committed suicide within hours of the explosion. No one is sure what caused the explosion that killed him, but he was cavalier in his use of dangerous materials "uh, could you hand me the Mayonnaise? It's in the fridge between the C-4 and the Fulminate of Mercury."

1964- The first Universal Studios tram car tour. Carl Laemmle had been inviting tourists in for a nickel to watch movies be filmed as early as 1915.

1968- Ohio Express' single "Yummy, Yummy, Yummy I got love in my Tummy" went gold.

1972- THE WATERGATE BREAK IN- President Richard Nixon's staff, trying to gain an edge on an upcoming election, hire men to break into Democratic National Committee's offices in the Watergate Hotel to steal election strategy documents. They had already broken in once before but the batteries on the wiretap they planted were defective so they wanted to replace them and copy some more documents. Hotel security guards caught three Cubans and a man named Frank Sturgis. One Cuban had, in his pocket, a check made out by a White House employee named E. Howard Hunt.
This "Third-Rate Burglary" and subsequent cover-up ulcerated into a major scandal that eventually forced the first ever resignation of a US president. In tapes, recorded at the time, President Nixon said: "nobody's gonna make a big deal that a Republican President broke into Democratic headquarters." President Lyndon Johnson had bugged the Republicans in 1967 and President Kennedy used the IRS to audit politicians he didn't like but the general public didn't know w that yet.

1990- The Battle of Century City- Police attack 500 supporters of striking building maintenance workers and janitors, mostly Central American immigrants trying to form a union.

1994- THE WHITE BRONCO CHASE- Movie actor and Hall of Fame football player O.J. Simpson was wanted for questioning about the grisly murder of his second wife Nicole Brown Simpson and her boyfriend Ron Goldman. This day OJ tried to escape. He and his friend Al Cowlings led police on a strange slow-speed pursuit for two hours around the freeways of Los Angeles as the world watched amazed on live television. He eventually was convinced to surrender. OJ Simpson was acquitted of murder in a controversial trial but found guilty in a civil wrongful death suit. Both trials polarized national opinions about race. Another suspect in the murder has never been found.
Birthdays: Stan Laurel, Willy Boskovsky, Joyce Carol Oates, Nelson Doubleday, Brian Eno, Martha Graham, Erich Segal, Jack Albertson, Helen Traubel, Ron LeFlore, Laurie Metcalf, Sonia Braga, Yasmine Bleeth, Disney animator Pete Burness

1657- First recorded mention in London of chocolate for sale. Cocoa or Tchocoaltl was served to Hernando Cortez by Montezuma in 1517 but it was pretty bitter stuff. The Maya also gave Europeans the first Vanilla beans. They tamed Chocolate with sugar and kept the formula a secret for 100 years. The Dutch figured it out and added milk for Milk Chocolate and Sir John Sloan the British chemist invented a formula as well.

1884 - On Coney Island Amusement Pier the Switchback Railway, the first roller coaster began operating.

1902- A musical play of L Frank Baum's fantasy story the Wizard of Oz premiered at Chicago's Grand Opera House. When Baum was writing down the stories at point he was stuck for a name for the magical kingdom. He looked down at his desk files that were labeled A-N and O-Z. Eureka!

1903 – The Pepsi Cola company forms.

1903-. As Henry Ford filed papers of incorporation of his Ford Automobile Company the first Ford automobiles go on sale at the Tenvoorde sales lot in Minnesota. The Tenvoorde is the oldest Ford dealership in the world and is still in business today, still run by the Tenvoorde Family.

1904- "Blume's Day" all the actions in James Joyce's "Ulysses" takes place on this one day in Dublin. This day Dubliners dress up as characters from the book and do readings.

1932- Broadway star Mae West heads for Hollywood to make movies.

1939- Bandleader Chick Webb died at age 30. Webb was an unlikely pop star, a hunchbacked, tuberculant little person who played drums, but his band the Chick Webb Orchestra pioneered the new Jazz form called Swing Music and inspired the Big Band Sound. One of Webb's last actions before succumbing to his debilitating health problems was to make a star out of 19-year-old street singer named Ella Fitzgerald.

1943-54 year old actor Charlie Chaplin married his fourth wife 18 year old Oona O'Neill. In Hollywood Chaplin's nickname was "Chickenhawk Charlie" for his fondness for barely legal girls.

1947 –The 1st regular broadcast network news show began-Dumont's "News from Washington".

1952- The CBS television comedy My Little Margie premiered. It starred Gale Storm and Charles Farrell.

1959- Actor George Reeves, who played the first television Superman, went upstairs during a dinner party and shot himself with a German Luger pistol. Actor Gig Young, who was a friend of Reeves said the actor 's career was going well and his love life was fine. He never believed the actor would shoot himself. Gig Young shot himself in 1981. Many of Reeves friends also wonder if it was a suicide because Reeves had been dating a socialite named who's husband had mob connections. The bullet entrance wound didn't have the customary powder burns of a suicide and there were other bullet holes in the floor and ceiling. Also the gun in Reeves hands had been wiped clean of fingerprints.

1961- Alfred Hitchcock's thriller "Psycho" premiered. "Oh Mother, what have you done?"

1967- The film "The Dirty Dozen" debuted.

1987- Italian porno star Ciccolina announced that since all politicians were whores and she was a whore she would run for office. This made sense to Italians who this day elected her overwhelmingly to a seat in Parliament.

1999- The founder of Britains Raving Monster Loon Party, Screaming Lord Sutch, was found hanged in his mother's estate. It was ruled a suicide.
As the Annecy Animation Festival occurs in France this week, I wanted to recall an Annecy I attended twenty years ago- Annecy 87.

There are screenings held all day from morning to midnight shows, and an nighttime outdoor screening by the lake. But all who attend Annecy quickly learn the cool thing to do is not just attend screenings, but hang out at the brassieries with the animation crowd. Annecy is in the corner of France where it intersects with Italy and Switzerland. So foodwise, its the best of all worlds- French wine, Swiss cheese and chocolate, Italian dishes, -sweet! But it's the exchange of ideas that means more. At this first Annecy I got to hang with Borge Ring, Marc Davis, Bruno Bozzetto, Bill Littlejohn, June Foray, Kihajiro Kawamoto, Paul Dreissen, David Ehrlich, Howard Beckerman, Candy Kugel,and Bill Plympton. Charles Solomon, Pat and I got to share a fondue with Frederic Back. CLick to Enlarge-


" alt="" /> Ordering at the Bonlieu Brassierie in 1987 L-R Dutch Master Borge Ring, Bill Littlejohn, Me and Caroline Cruikshank.


" alt="" /> Our Nelvana reunion at the Bonlieu Center 1987-L-R Sito, Karen Munro, Bill Speers, Susa Caple, Scott Caple, Pat, Caroline Cruikshank, unknown.


[/img]Pat enjoying a solitary lunch- a jambon et fromage baguette- ham & cheese sandwich, by the base of the battlements of Annecy Castle.

Annecy Castle was not just a pretty little hilltop chateau, but it was a working stonghold where the medieval Dukes of Geneva would run to muster their forces whenever the people of Geneva got too uppity.
Napoleon worried about the loyalty of the people of Geneva-" In Geneve the people understand English, a little too well..." The fort was also the barracks of the Savoyard regiments of the French Army, who fought at Blenheim, Marengo, Sedan and Waterloo.


Merde! I'd rather be at Annecy getting wasted and watching cartoons!

In Roman times Annecy was the intersection of several main Roman Roads- the term Tre-Via is the origin of the term Trivia, because at such an intersection Roman travelors would leave notes and messages about the road ahead- Trivia notes.

So go to Annecy, drink some wine, and make some memories.

----------------------------------------------------
Birthdays: Edward the Black Prince of England, Rachael Donelson Jackson- Andy Jackson's First Lady, Edvard Grieg, Saul Steinburg, Mario Cuomo, Jim Varney, Wade Boggs, Waylon Jennings, Xaviera Hollander the Happy Hooker, Jim Belushi, Ice Cube, Courtenay Cox, Helen Hunt

Happy St. Vitas Day ! "If St. Vitas Day be rainy weather, twill rain for thirty days together."St. Vitus was the patron of epilepsy, and some extreme forms of seizure (chorea) was called "St. Vitus Dance".

1800- US Congress ordered the disbanding of the US Army as a waste of money.

1844- Mr. Charles Goodyear invents the vulcanization process, that keeps rubber from getting sticky in warm weather and brittle in the cold.

1846-The Oregon Treaty. The United States and Great Britain settle a dispute over exactly where the northwest border was between the U.S. and Canada. Despite President Polk's belligerent campaign slogan "Fifty-Four Forty or Fight!" a peaceful compromise was reached on the 49th parallel.

1849-Three months after leaving office President James K. Polk died. The President who fought the War with Mexico to get California and the southwest was a lifelong teetotaler and died of cholera from drinking tainted water. Sam Houston, who was one of the great alcoholic opium addicts of American history, said of Polk's death: " It's the natural end of all Water-Drinkers!"

1932-The Bonus Marchers, twenty thousands of Depression-unemployed veterans, encamp around Capitol Hill and begin a silent barefoot protest march around Congress. Unlike the army and Government of the time they vote to abolish Jim Crow and completely integrate their ranks.

1938-Tha Fair Labor Standards Act passed.

1945- Judy Garland married director Vincente Minelli.

1951- Comedian Lenny Bruce married a stripper named Honey Stuart.

1955- DUCK & COVER. The US Government held Operation OPAL, the first nationwide Civil Defense alert drills. Not only did millions of school children have to jump under their desks to avoid imaginary Russian nukes but plans were made for commandos to grab the President, Congressional leaders, Supreme Court and even grab the Declaration of Independence and other valuable documents and whisk them out of endangered Washington D.C. to bunkers in the Blue Ridge Mountains. Top Russian officials said they learned a great deal about US intentions from observing these silly drills. President Eisenhower got a good laugh when the motorcade speeding him through the Virginia countryside was blocked by a heard of pigs. "Well, I guess that means we're all dead boys!" The president joked.

1969- The country music comedy TV show Hee-Haw premiered as a summer replacement for the Smothers Brothers Hour. Hee Haw ran for two years with high ratings but CBS cancelled the show anyway. This was because CBS chief Bill Paley disliked country music and CBS had so many shows like Mayberry RFD, Beverly Hillbillys and Hee Haw that insiders joked that CBS stood for the Country Broadcasting System. Hee Haw had the last laugh going on to a successful syndication run until 1997.

1977- Everybody Disco! KC and the Sunshine band release "I'm your Boogie Man".

1999- In San Diego Nicholas Vitalich was arrested for slapping his wife with a large tuna.

2002- Mick Jagger of the Rolling Stones was knighted.
| | |
| --- | --- |
| | |