We learned this week of the death of animator Berny Wolf 1911-2006. No relation to Fred Wolf of Murakami-Wolf or Mike Wolf, Simpsons producer. He was 95. Berny Wolf was one of those stalwart rank-in-file animators who while not calling much attention to himself seemed to have worked everywhere. He did the rotoscope animation of Cab Calloway in Max Fleischer's Minnie the Moocher and The Old Man of the Mountain. He animated on Pinnochio, did the centaurettes dancing around Bacchus in the Pastorale Seq of Fantasia and quarreled with Bill Tytla on the picket line in front of Disney's main gate in 1941. His resume also included FUMPU, MGM, TV commercials and Hanna Barbera. Mark Kausler wrote a great overview of his life on Jerry Beck's Cartoon Brew. Our condolences to his family. Berny Wolf was one of the last of the Golden Age Animators, and we thank him for his beautiful work and wish him well as he passes on to Cartoonist Valhalla.

------------------------------------------------------------
Birthdays: J.C. Penny (James Cash Penny), B.B. King is 81. Originally born Rydell King, when a DJ in Memphis his name was Beale St. Blues Boy or B.B.King), Lauren Bacall, Anne Francis, Linda Darnel, Nadia Boulanger, Alan Funt, George Chakiris, Peter Falk, Mickey Rourke, Ed Begley Jr, Jennifer Tilly, Molly Shannon, Marvin Middlemark 1919-the inventor of the rabbit ears TV antenna.

218BC -Estimated date that Hannibal and his Carthaginian army completed their crossing of the Alps and descended into the Po River Valley of Italy. Of 32 elephants only 2 survived the journey.

1859- In Old San Francisco California State Senator David Broderick called California Supreme Court Justice David Terry a "pro-slavery crook, knave and poltroon". The chief justice in a rage and challenged Broderick to a duel. They had to reschedule their meeting several times to elude the police but finally met on this date on site on Lake Merced near present Daly City. Broderick's gun discharged prematurely near Terry's feet. Terry, instead of being satisfied and firing wide, took aim and drilled Broderick through the chest, killing him instantly.

1949-Chuck Jones' "Fast and Furrious" the First Road Runner-Coyote cartoon. Maurice Nobles' beautifully stylized view of the SouthWest American desert set a new standard in Animated films.

1963- The Beatles record "She Loves You- Yeah,Yeah,Yeah."on the Swan Records label.

1964- The Peter Potamus Show debuted.

1965- The Dean Martin Show premiered on NBC. "Well, Ah think I'm gonna go to da couch now.."

1966- the last LOOK magazine published.

1969- President Nixon appears on the t.v. comedy "Rowan and Martin's Laugh-In" and says:"Sock it to Me?"

1983- Arnold Schwarzenegger became a US citizen.

1984- "Miami Vice" tv show debuted.

2003- Sheb Wooley, the composer of the 1951 hit "One Eyed One Horned Flying Purple People Eater" and the theme song of the TV show Hee Haw, died in Henderson Tennessee at age 82.
Comrades,




Recently looking at the 839 unions blog about the wild Disney office party at Lake Norco reminded me of something I wanted to remind us all of.

When I was doing research for my book in several college archives, I came upon many beautiful and clever drawings and photos that were not labeled. I was able to identify some, and I ran some past a few experts like Martha Sigall and Mark Kausler. But many could not be named. I found a big beautiful drawing for the holidays of an entire 1940's staff of artists caricatured playing a tug of war with a string of holly. None of the people looked familiar. The names are lost to history. The Motion Picture Academy Archives has an entire section dedicated to identifying people in old home movies donated to them.

So make it a point to go through your old drawings and photos and label and date everything. Someday these names will slip your mind and the names will be lost to the future. No one can predict what will go in the trash and what will wind up in a museum. Treat your past with respect, and it will continue to enlighten and inform way past our lifetimes.
----------------------------------------------
Birthdays: James Fennimore Cooper, William Howard Taft America's fattest president, Agatha Christie, Julian Cannonball Adderly, Bruno Walter, Russian animator Yuri Noorstein, Oliver Stone, Jean Renoir (film director and son of painter August Renoir), Alexander Korda, Robert Benchley the author of Jaws, Fay Wray, Tommy Lee Jones, Prince Henry the second son of Charles and Di is 22

1858- The Butterfield Overland Mail service started up- driving stage coaches throughout the Old West.

1901- After the funeral of assassinated President McKinley, Teddy Roosevelt strode into the White House for his first day as President. Supposedly he was the man who named the famous caramel corn snack. After he tried it, he exclaimed to the inventor "This caramel dipped popcorns are Crackerjack!"

1925- The Grand Order of the Knights of the Ku Klux Klan take out a copyright on their logo – the white cross on the red circle with the black square in the center. After all, some other racist hate group might try to copy their cool duds!

1930- The first Blondie comic strip.

1930- Hoagy Carmichael first recorded "Georgia on My Mind".

1936- Irving Thallberg, the "Boy Genius" MGM producer, dies of a cerebral hemorrhage at 31. He was the inspiration for F.Scott Fitzgerald's "The Last Tycoon". His boss Louis B. Mayer was beginning to resent his popularity. When actress Gloria Swanson asked Mayer how he felt about Thallberg's death Mayer replied:" God has been very kind to me."

1954- The day of shooting on the film the Seven Year Itch. Marylin Monroe in her little white dress stood over the subway grate and let the breeze blow her dress up, much to the annoyance of her husband, baseball star Joe Dimaggio. Her white halter outfit was thereafter known as a Marylin Dress.

1957-The tv series Bachelor Father starring John Forsythe premiered.

courtesy of the National Hot Dog and Sausage Council.
1959- Soviet Premier Nikita Khruschev arrived in the U.S. for a good will tour that included farms and factories. Americans found the earthy bald peasant with the broad smile charming, and not at all the bogeyman everyone feared. At one point Khruschev requested to visit Disneyland, the "workers playground" but Walt Disney refused:" In 1942 we lent those Commie bastards a print of Snow White and they released in their theaters with their own credits on it!" Khruschev also praised American white bread. "Russian Bread is made one day and goes stale. American bread can stay on shelf for weeks and still be soft!"He also enjoyed the fried chicken of the man Sanders that the state of Kentucky had made a Colonel- KFC. He called the little striped box with fork,salt and wetnap the perfect workers meal.

1965- "Green Acres" t.v. show debuts. Arnold Ziffel the pig gains national prominence.



1971 –The environmental political movement Greenpeace founded in Vancouver by twelve members of the Don't Make a Wave Committee.

1973- Star Trek animated series by Filmation premiered. This was the first time Kirk, Spock, Sulu and Uhura were united again with a Roddenberry script since the original series was cancelled in 1967.
Birthdays: Lao Tzu -604 b.c., Caliph Al Mansur -the founder of Bagdhad-711 A.D., artist Charles Dana Gibson, Margaret Sanger the founder of Planned Parenthood, Clayton Moore t.v.'s Lone Ranger, Luigi Cherubini, Joey Heatherton, Bowser from Sha-Na-Na., Walter Koenig- proton torpedoes armed and ready, captain, Sam Neill, Hal Wallis,

1324- In Ravenna a few hours after he put the finishing touches on the last part of his epic poem The Divine Comedy, Dante Alighieri died of malaria fever.

1814- BRITISH NAVY BOMBARDS FT. McHENRY – Washington lawyer Francis Scott Key was sent to the British to negotiate the release of a local Maryland doctor named Beanes. The British had accused Scottish born Dr. Beanes of mistreating their POW's but relented when Key brought with him a letter written by men saying they were being well taken care of. Still, Key came at an awkward moment because they were about to attack Baltimore. So Admiral Cochrane invited him to stay and watch the show. Francis Scott Key watched the Rockets red glare, the bombs bursting in air all night. Colonel Armistead the American commander at Ft. McHenry flew a big ass American flag to show everyone his fort was still fine and dandy. Dr Beane's eyesight wasn't very good and in the Dawns Early Light he asked Key:"If the flag was still there?" This question inspired Key to start writing down stanzas for a poem. After 25 hours of bombardment the British gave up firing on the fort and sailed away to save their resources for the attack on New Orleans. Key wrote a neat little poem and showed it to his brother-in-law Judge Nicholson. He thought it would sound good matched to a British pub song called "To Anacreon in Heaven". The song had a few difficult final high notes that enabled the bartender or publican to tell if you had too much to drink. It became the U.S. national anthem in 1931. Despite Jimmy Hendrix s' rendition at Woodstock there has been occasional calls to replace it with America the Beautiful.

1918- 63 year old union leader and one time Socialist presidential candidate Eugene Debs is sentenced to ten years in prison for making Anti-war speeches. Many large unions in the U.S. were against U.S. participation in World War One. In The election of 1913 Debs got 1 million votes to Woodrow Wilson's slim victory of 6 million.

1927-Modern dance pioneer Isadora Duncan died in freak car accident when her scarf tangled in the spokes of her Bugatti sportscar and snapped her neck. The scarf was a gift from the mother of famed Hollywood director Preston Sturges.

1927- Gene Austin recorded "My Blue Heaven".

1957- TV show "Have Gun Will Travel" with Richard Boone as Paladin, premiered. The head writer of this show was Gene Roddenberry, who would later create Star Trek.

1968-Filmation's "the Archies" "Sugar...ah, honey honey...."

1972- Premiere of the TV show The Waltons. " Goodnight John-Boy, Goodnight Jim-Bob.."

1978- The Mork & Mindy show with young comic Robin Williams debuted. "Na-Nuu, Na-Nuu.".

1985- Disney's "Gummi Bears" TV show.

1993- Former Simpson's writer Conan O'Brien takes over David Letterman's old spot at the Late Show.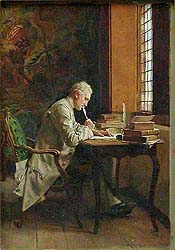 The first copies are arriving in peoples hands. I hope you enjoy it. My one regret is I wish I could have put a copy in the hands of Art Babbitt, Bill Scott, Maurice Noble, Walt and Selby Kelly, Bill Hurtz, Jules Engel, John & Faith Hubley, Grim Natwick, Chuck Jones, Eric Larson, Moe Gollub and Shamus Culhane. Now at least people will hear the missing parts of their stories. How they were more than just great artists, more than great filmmakers. That they spoke out and took a risk for all of us, and made of our business a family.

DRAWING THE LINE Booksigning events planned so far...

September 20th- USC Seminar, 6:30PM, George Lucas Bldng rm 108, Department of Cinema Television.

October 13 LAUNCH PARTY Burbank Cal. Gordon Biersch - c/o Creative Talent Network.

October 4th USC Trojan Bookstore, Main Campus 12:30-1:30PM

October 23- UCLA, An Evening with Tom Sito, Bridges Auditorium, Melnitz Hall, 7:30PM

October 25- Laguna College of Design. 1:00PM/

October 30- California State College, Fullerton

November 8- San Diego. Southern Cal Cartoonists Society, 7:30PM

November 17-San Francisco Cartoon Museum 313 Mission St., evening talk with
ASIFA/SF 7:00PM

November 18- San Francisco- Zeum ,a childrens interactive museum.

November 27- New York University, Tisch School of the Arts, 11:00am.

November 29- New York- Chelsea Barnes & Noble, 675 6th Ave near NYU.
7:00PM talk & reception courtesy of the School of Visual Arts and ASIFA*East.

December 8- Burbank- The Animation Guild Local 839 Holiday Party, The Pickwick Center.

December 14- Hollywood- Dec membership meeting.the preservation society Hollywood Heritage dedicates restoration of 1920s era building near Capitol Records on Yucca that was once the Screen Cartoonists Guild Local 852 offices.

Venues: If you or your organisation would like to order your in bulk copies directly from the Univ of Kentucky Press, their direct number is 1-800-839-6855
History for 9/13/2006
Birthdays: Gen"BlackJack" Pershing, Clara Schumann, Arnold Schoenburg, Jacqueline Bissett, Frank Marshal, Laura Secord, Jesse L. Lasky, Richard Kiel – Jaws in the Roger Moore James Bond movies, Maurice Jarre, Roald Dahl, Don Bluth, Dr Kenneth Starr, Network Programming exec Fred Silverman "The Man with the Golden Gut."

122AD- In England the Roman legions began to construct Hadrians' Wall.

1805- Admiral Nelson leaves London to take out HMS Victory and his fleet to sea. He will achieve death and glory at the Battle of Trafalgar. Shortly before he had a conversation with the artist Benjamin West. He told West his portrayal of the Death of General Wolfe at the Battle of Quebec was his favorite painting and why had he not painted anything as good since? West replied that there hasn't been any comparable incidents of tragic heroism lately. Nelson laughed and said: "Well I shall make a it a point to get myself killed in my next battle, to provide you with suitable inspiration !"

1814- After destroying Washington DC and Alexandria , the British Navy began a bombardment of the forts surrounding Baltimore. Baltimore then was the main port of the many American privateers pirating English ships. After 25 straight hours continuous bombardment of Fort McHenry, the forts big Stars and Stripes flag was still flying. A simultaneous land attack failed when General Ross, who was a veteran of Wellingtons' army, was shot down by American snipers. Ross had ate his breakfast on shore in a local inn. When the proprietor asked if he should have a dinner ready for him Ross replied:" No thank you. Tonight I shall sup in Baltimore or in Hell!" After the failure of the bombardment the British gave up and sailed away leaving Francis Scott Key on the shore with notes for a neat little poem. More tomorrow.

1848- The first lobotomy.

1899-First man hit by an automobile. (74th and Central Park West in New York City).

1916- A Tennessee judge orders Margo the circus elephant hanged for killing three men. It took a railroad crane and steel cable but it sure taught her a lesson!

1928- Riding high on their big hit film the Jazz Singer, the Warner Bros. buy out First National Pictures and move into their big Burbank studio lot, where they still are today.

1945- Henchmen of mobster Bugsy Siegel buy a 30 acre roadside tract from a widow in Las Vegas. On it will rise the Las Vegas Casino resort, the Flamingo. There were two little hayseed casinos in Vegas already, but the big glitzy hotel strip of mega casinos was Bugsy's dream.

1961- TV sitcom Car 54, Where Are You? debuted. Can you still sing the opening theme? " There's a fire in the Bronx, Brooklyns' broken out in fights, there's a traffic jam in Harlem that's backed up to Jackson Heights; There's a scout troop lost a child, Khruschevs' due at Idylwild...Car 54 Where are you?!"

1963- The sci-fi thriller series The Outer Limits premiered- Do not attempt to adjust your television- we control the horizontal, etc.

1969-Hanna Barbera's "Scooby-Doo,where are you?" and "Dastardly and Mutley and their Flying Machines" premiered.

1974- The Rockford Files TV series with James Garner debut.

1979- Animator Don Bluth quits Walt Disney Studios taking a third of the top artists with him. Often controversial, Bluth becomes Disney's most serious rival since Max Fleischer and helps sparked the animation renaissance of the 1990s. A whole new group of young talent, "bluthies", exert great influence throughout the animation business.
| | |
| --- | --- |
| | |