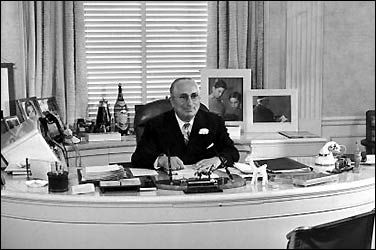 Heh, heh, heh....I own your ass!

The other day I discussed the strategy of releasing Surf's Up so soon after Happy Feet and against the Fantastic Four, Spider Man and other summer blockbusters. Well, being the director of a film that was also the victim of these release date strategies, I am intimate with the system. Here's how the conventional wisdom works in order of importance-

SUMMER RELEASE- Mid May to July 4th- Studios have the highest hopes for films released during this time to make big box office. July 4th releases are for monster hits like Independence Day, Jurassic Park, True Lies and such. Smaller films are often crushed inbetween these behemoths.

LATE SUMMER RELEASE Mid July to August- Films released during this time were supposed to be big summer movies, but either they missed their deadlines or their star said something silly on Oprah or they tested poorly, so they are thrown in the schedule as a late summer addition. Still, The Matrix was an example of something that was released in August and still became a surprising monster hit.

HOLIDAY-OSCAR SEASON-Mid November to Christmas Day. Two kinds of movies released here, the holiday-family stuff, including the big animation releases, and the serious Oscar contendors. Little Mermaid, Beauty and the Beast and Aladdin were released around Nov 18th, the anniversary of Steamboat Willie for good luck. The Oscar buzz hopes to add at least 30% or more to a films box office.

SPRING BREAK-Mid March to early April- Studios hope for teen sex comedies and some horror releases. Still, some Spring releases surpise- Ice Age came out March 31st and was the only G release around. It cleaned up.

OCTOBER- Horror films to make some Halloween business.

THE DOGHOUSE- Jan, Feb and Sept.- After poor test market numbers, studio releases these films during this period just to get rid of them and justify the expense. Most of the audience by now is more interested in snow shoveling, income tax and the Oscar contendors from December to bother with these.

Of course, there are movies that buck these trends and a breakout hit can occur almost anytime. But this is more or less the standard strategy of the Hollywood players. As producer Joel Silver (Die Hard, Matrix) once said:" Do I make art? Nahh, I make sh*t so I can make money to buy art!"

---------------------------------------------------
Birthdays: Euclid, Blaise Pascal, King James Ist Stuart, Wallis Simpson Duchess of Windsor, Moe Howard, Kathleen Turner, Spanky McFarland, Lou Gehrig, Guy Lombardo, Gena Rowlands, Mildred Natwick, Charles Coburn, Louis Jourdan, Pauline Kael, Salman Rushdie, Dame Mae Whitty, Lucie Sloane, Ang Sung Soo Chi, Paula Abdul.

hmm....Paula Abdul, Spanky and Euclid. There's my arguement against Astrology.

1910 - Father's Day celebrated for 1st time. It was organized by the Spokane, Washington YMCA and Spokane Ministerial Assoc.

1921- Distributer AmadeeVan Beuren announced production of a new series of "Aesop's Fables" cartoons to be done by former Bray director Paul Terry. Terrytoons studio is born.

1923 - "Moon Mullins," a Comic Strip, debuts.

1934-The Federal Communications Commission, or FCC, created.

1941 - Cheerios Cereal invented. The name Cheerios comes from a town in Italy called Cheerigalia, where grain and cereals had been grown since ancient Roman times.

1952 - "I've Got A Secret" debuts on CBS-TV with Garry Moore as host.

1956- The comedy team of Dean Martin and Jerry Lewis announce their breakup.

1964- The Condor Club of San Francisco becomes the first to offer Topless Dancers. Carol Doda became the first topless waitress and a mainstay of San Francisco's nightclub scene. She expanded her already ample bosom to 44 inches with silicon. She joked: "I dunno, I guess I just expand in the heat!"

1973 – Do not hurt her..Frank-Furter…The Rocky Horror Picture Show stage production written by Richard O'Brien opened in London. The film version became a midnight cult classic. O'Brien himself plays the bald doorman.

1978 – Garfield the Cat, created by Jim Davis, 1st appears as a comic strip

1987 - Ben & Jerry's Ice Cream & Grateful Dead's Jerry Garcia announce new Ice Cream flavor, Cherry Garcia.

1987 –David Geffen Records sign their 1st artist -Disco queen Donna Summer.
| | |
| --- | --- |
| | |