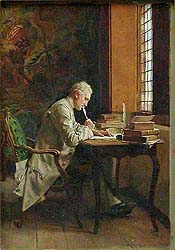 DRAWING THE LINE Booksigning events planned so far...
October 13th Fri. Burbank Cal. Gordon Biersch - c/o Creative Talent Network.

November 17th Fri. San Francisco Cartoon Museum 313 Mission St., evening talk with
ASIFA/SF 7:00PM

November 18th Saturday -San Francisco- Zeum ,a childrens interactive museum.

November 29th Weds. New York- Chelsea Barnes & Noble, 675 6th Ave near NYU.
7:00PM talk & reception courtesy of the School of Visual Arts and ASIFA*East.

December 8th, Fri. Los Angeles- The Animation Guild Local 839, IATSE Holiday Party, The Pickwick Center, Burbank Ca.

December 14th Hollywood- Dec membership meeting.the preservation society Hollywood Heritage dedicates restoration of 1920s era building near Capitol Records on Yucca that was once the Screen Cartoonists Guild Local 852 offices.

AND MORE TO COME

Aug 7th Birthdays: Mata Hari, Rassan Rolling Kirk, Nicholas Ray,Grandma Moses, The Amazing Randi, David Duchovny, Billy Burke aka Glenda the Good Witch " Come out, come out. wherever you are..." Garrison Keillor, animation voice actor Stan Freeberg, Animator Rudy Ising , Charlize Theron the voice of Aeon FLux, among other atributes, is 31

1674-The Bagel is invented in Vienna. Some say the hole is a tribute to the stirrup of Polish warrior king Jan III Sobieski, more likely the hole was just so a street peddler could stack them on a stick.

1834 -Death of Joseph Jacquard, French silk weaver who invented the first loom capable of weaving patterns. Some say that the cards used in the looms were the inspiration for the computer punch card, a way of transmitting data, whether pulses of light or lengths of wool.

1882- The legendary Hillbilly Feud in Kentucky between the Hatfields and the McCoys began, supposedly over a prize hog. Ellison Hatfield was stabbed 26 times and shot in the back. The Hatfields then rounded up three McCoys and shot them. Over the next forty years over100 men women and children from both families would be killed in the argument.

1914 – The famous poster of Lord Kitchner pointing and saying "Your country needs you," spreads over UK. James Montgomery Flagg later copied the poster for the American version with Uncle Sam in a similar pose. Lord Asquith commented that by now the elderly Kitchener made "a better poster than a leader." Motgomery Flagg used himself as the model for Uncle Sam.

1919- the First Actor's Equity Strike.

1928- The US Treasury issued a smaller leaner dollar bill. Before this dollars were two times larger and wider than the ones we now use.

1931 - Leon Bismarck "Bix" Beiderbecke, jazz trumpeter died at 29 of drink and drugs. Bix along with his idol Louis Armstrong was considered one of the first jazz musicians to popularize the solo-riff, where in the body of a song the soloist would depart from the arrangement and improvise like a cadenza in classical music. His family in Davenport Iowa were horrified that their son dropped out of school to associate with black people and become a musician. Even after Bix was famous he returned proudly home only to discover his parents had stacked up every record he sent them in a box under the stairs. They never listened to a single one.

1933-The first "Alley-Oop" comic strip.

1970 – The first computer chess tournament.

1974- French daredevil Phillipe Petit strung a tightrope between the two 110 story towers of NY's World Trade Center and walked across it. As New Yorkers watched in amazement, Petit kept his concentration by carrying on a conversation with the buildings.(?)

1979- THE RUNAWAY WARS.-The first of Hollywood Cartoonist's Union 839's two strikes against studios sending animation work overseas. Your kids now know Digimon and Yu-Gi-Oh more than Bugs Bunny so you can guess how successful we were.
| | |
| --- | --- |
| | |