Quiz: In D.H. Lawrence's naughty novel Lady Chatterley's Lover, who was John-Thomas?

Yesterday's Question: Who said- " Only three people understand the world situation as it is today. One of them, a Russian, is dead. Another, a German, is mad. And me, and I don't care…."
----------------------------------------------------------
HISTORY FOR 3/29/2008
Birthdays: President John Tyler, Sir William Walton, Eric Idle, former English P.M. John Major, Bud Cort, LaToya Jackson, Eugene McCarthy, Jennifer Capriati, M.C. Hammer, Walt "Clyde" Frazier, Cy Young, Christopher Lambert, Brendan Gleeson, Lucy Lawless, Elle MacPherson

1519- Pope Leo X sent uppity monk Martin Luther an invitation to come to Rome and explain his curious opinions. Luther quickly understood his chances- once in the Vaticans' hands, at best he would be sent to some obscure Italian monastery to live out his days in a vow of silence. At worst he would burn at the stake on a slow fire with a nail hammered through his tongue like earlier papal critics Jan Hus and Savonarola. Martin Luther decided thanks but no thanks, he'd stay in Germany where it was safe.

1886-COCA-COLA Invented. Atlanta Pharmacist and liver pill salesman John Pemberton developed the carbonated drink originally with some Cocaine and his bookkeeper Francis Robinson penned the famous script logo still in use today. Advertising for the drink claimed it cured everything from hysteria, cholic and the common cold.
The formula is still a secret. During World War Two the Nazis openly worried how a break with the United States would effect their supply of Coca Cola so Dr Goebbels arrested Coke execs in Germany and forced them to develop Fanta Cola.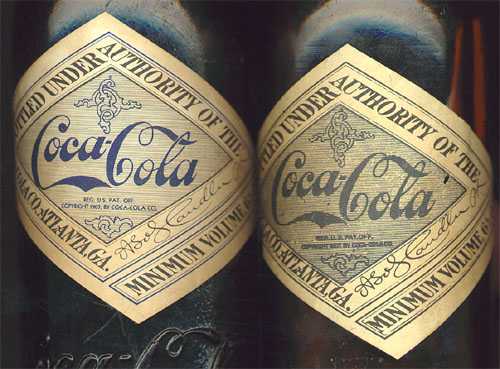 1903-THE BIRTH OF THE DRIVE IN RESTAURANT? New York tycoon CKG Billings wanted to celebrate his new racing stables in Washington Park. So he invited 50 of the top New York financial society to a formal black tie dinner at Sherry's Restaurant, except the entire dinner would be eaten on horseback. The horses were kept in a circle and a canvas painting of the English countryside provided the backdrop to the room. The moguls ate from solid silver trays and sipped champagne from straws in their saddlebags. The Horseback Dinner was one of the more outrageous examples of Gilded Age wealth and excess .

1936-Republic Pictures formed.

1939- Moviestars Clark Gable and Carole Lombard marry. They had a happy marriage until Lombard was killed in a plane crash in 1942. It's been said the first California King Size mattress, slightly larger than normal king size, was ordered custom made for Gable and Lombard for their rather exuberant assignations at the Hollywood Roosevelt Hotel.

1951- 'The King and I' debuts on Broadway with Gertrude Lawrence and Yul Brynner, who shaved his head for the first time for the role.

1971- First day of shooting on the film the Godfather. Francis Coppola wanted young actor Al Pacino for the Michael Corleone role but while waiting for the offer Pacino had signed with Fox to do a different film. Producer Robert Evans begged and wheeled and dealed with Fox exec James Aubrey "The Smiling Barracuda" to get Pacino released from his contract. Finally Aubrey replaced him with Jerry Ohrbach. He called Evans and said:" All right, you can have the midget."

1973- Last U.S. combat Troops leave Vietnam. President Nixon that night announces "Peace with Honor". Communists conquer South Vietnam in 1975.

1979- The House Committee investigation into Assassinations, published their conclusions. They concluded that "President John F. Kennedy was in all probability killed by a conspiracy " but just who and why and what to do about it they didn't know.

1989- As part of one of the silliest Oscar telecasts in history actor Rob Lowe (The West Wing) had to dance and sing 'Proud Mary" with a Las Vegas showgirl dressed as Disney's Snow White. Lowe had just been embarrassed by the publication of a videotape shot in a hotel room of him having sex with two teenagers. The Disney Company immediately threatened a lawsuit and the Academy apologized and replaced director Alan Carr with Gilbert Cates.




1992- Presidential candidate Bill Clinton uttered the legendary American phrase:" I smoked pot- but I didn't inhale!"
-----------------------------------------------------
Yesterday's Quiz: Who said- " Only three people understand the world situation as it is today. One of them, a Russian, is dead. Another, a German, is mad. And me, and I don't care…."

Answer: Britain's Prime Minister Lord Palmerston, circa 1862.
| | |
| --- | --- |
| | |