MY SHOW PREMIERES TONIGHT!!! ARGH!!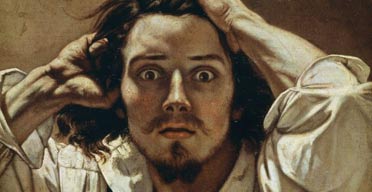 Stephen Silver designs

After busting our butts for a year and a half, it all comes down to now.

Richard Williams once told me, some times what is almost as good as striving to do better than your best work yourself, it's creating a climate where other people can do go beyond their best work.

On Osmosis Jones, it felt real good to make it so Michel Gagne could go wild on effects, Steve Pilcher on art direction, and Deam Wellins, D Brewster and Wendy Perdue did some wonderful animation.

Click's mouthchart and scene at the premiere.

On this project, getting to work with Stephen Silver, and watching what he came up with, and board artists Floyd Norman and Karl Torge, and the animators at Atomic, and Carl Finch and Brave Combo. Brainstorming with Doug Berman, Bill Kroyer and Tom Minton. Chris Foster was a fantastic sound effects editor, great voicework from Kellie O'Hara, Barbara Rosenblat, Cornell Womack, Paul Christie, Juan Hernandez, Jim Ward, and of course, Tom & Ray themselves. Antran and Helen and Wyatt and the interns. What a great crew!

Like an old Italian fireworks family, after months and months of designing and building the big show, now it's time to strike a match, light the fuse and stand back....

We hope you enjoy CLICK & CLACK'S AS THE WRENCH TURNS. We tried to do something different, and we are pretty happy with the results. We hope you like it too.


The Real Harvard Yard, and how we saw it.

----------------------------------------------------
Quiz: Thinking of my new TV series debuting tonight, who used to say: " Those who are about to die, salute you!"

Yesterday's Quiz answered below: The California town of Goleta ( north of Santa Barbara) is in the news because of the brush fires. But Goleta has a connection with events in World War Two. What is it?
-------------------------------------------------------------------
History for 7/9/2008
Birthdays: Shopenhauer, Elias Howe, Ottorino Respighi, Nicholas Tesla, David Hockney, Samuel Elliot Morrison, Sir Edward Heath,, Kelly McGillis, Barbera Cartland, J.Paul Getty II, H.V. Kaltenborn, Daniel Guggenheim, John Tesch, Fred Savage, Chris Cooper, O.J.Simpson, Courtenay Love is 44, Debbie Sludge is 54, Tom Hanks is 51

586 BCE. -Jerusalem falls to Nebuchadnessar II, he removes the Israelites to Babylon and the 'Babylonian Captivity' begins.

1540-Henry VIII had his marriage to his fourth wife, Anne of Cleves, annulled. Because the match was made for political reasons, in contrast to Henry's other queens she was not beheaded but had a nice quiet life afterwards.

1815 -1st natural gas well in US is discovered.

1918- Depressed after his sweetheart Estelle married another man, writer William Faulkner left his Oxford Mississippi home to go to Canada and enlist in the RAF. He never saw combat because World War One ended before his training was completed.

1942- Anne Frank and her family go into hiding from the Nazis in the warehouse attic above her fathers office.

1955 - "Rock Around Clock" , arguably the first Rock and Roll song, hits #1 on Top 100 chart

1956 - Dick Clark's 1st appearance as host of American Bandstand.

1972-David Bowie first appeared as his alter-ego Ziggy Stardust.

1980 - Walt Disney's the "Fox & The Hound," released. The first film Walt Disney had no influence on. Although the film has brief screen credits it marks the torch being passed from the Nine Old Men golden age generation to the modern generation of animators. A complete personnel roster would include Frank Thomas, Ollie Johnston, Tim Burton, John Lassiter, Bill Kroyer, Don Bluth, Lorna Cook, Henry Sellick, Brad, Bird, Steve Hulett, John Musker, Glen Keane and many more.

1983- The Police's single "Every Breath You Take" goes to #1.

1993- Industrial Light & Magic completes it's transition to digital technology by shutting down it's Anderson Optical Printer. The Optical Printer system of mattes had been the way Motion Picture visual effects had been done since Melies in 1909, but the Digital Revolution had changed everything.
----------------------------------------------------------

Yesterday's Quiz: The California town of Goleta ( north of Santa Barbara) is in the news because of the brush fires. But Goleta has a connection with events in World War Two. What is it?

Answer: Shortly after Pearl Harbor, when California feared invasion, a long range Japanese submarine surfaced off the coast near Goleta and fired it's cannon at an oil refinery, thinking it was Los Angeles. The first time US soil had come under enemy fire since the War of 1812.
| | |
| --- | --- |
| | |